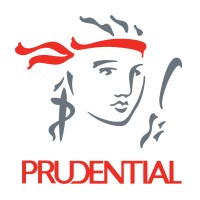 IDR1.000.000 - 3.000.000 /Bln
Pekerjaan Tetap
Deskripsi Pekerjaan
Sahabat Loker Celebes - informasi data faktual tentang lowongan kerja dan akan selalu di update setiap hari dari berbagai sumber agar memudahkan Sahabat Loker Celebes dalam mendapatkan informasi Lowongan kerja sacara cepat.
Info LokerCelebes Via Telegram
t.me/infolokercelebes
Info LokerCelebes Via WhatsApp
https://chat.whatsapp.com/JSuiUImEzsU9u5Y5rwFVT0
===================================================================
Prudential's purpose is to help people get the most out of life. We will deliver our purpose by creating a culture in which diversity is celebrated and inclusion assured, for our colleagues, customers, and partners. We provide a platform for our people to do their best work and make an impact to the business, and in exchange, we support our people's career ambitions. We pledge to make Prudential a place where you can Connect, Grow and Succeed.
Sharia Agency Business Development – Support Internship
Responsible for assisting Sharia Agency Business Development West & East in the scope of works of:
• Assisting for weekly meeting preparation data Assisting for any meeting preparation data
• Assisting for any data analysis related to agency and sales
• Assisting for any administration and data analysis related to initiative
• Assisting for sharia flyer / announcement
Prudential is an equal opportunity employer. We provide equality of opportunity of benefits for all who apply and who perform work for our organisation irrespective of sex, race, age, ethnic origin, educational, social and cultural background, marital status, pregnancy and maternity, religion or belief, disability or part-time / fixed-term work, or any other status protected by applicable law. We encourage the same standards from our recruitment and third-party suppliers taking into account the context of grade, job and location. We also allow for reasonable adjustments to support people with special requirements
Tentang kami
Listening. Understanding. Delivering.
At Prudential Indonesia we deliver excellence by consistently innovating, creating new opportunities and growing our business to cater all of our customers' needs.
With a vision of becoming truly world class, Prudential Indonesia provides quality services and proven track record of market leadership in the country.
Working at Prudential Indonesia gives you many opportunities to develop yourself and explore what you're really capable of, as well as the perfect environment to collaborate, listen and care for others.
Ask around. The more you find out about us, the more you'll learn that we're an insurance company that understands you.
We are here to listen.
Website
http://www.prudential.co.id
Industri
Asuransi
Ukuran perusahaan
1.001-5.000 karyawan
Kantor Pusat
Jakarta
Jenis
Perseroan Tertutup
Tahun Pendirian
1995
Spesialisasi
Life insurance
===================================================================
Info LokerCelebes Via Telegram
t.me/infolokercelebes

Info LokerCelebes Via WhatsApp
https://chat.whatsapp.com/JSuiUImEzsU9u5Y5rwFVT0
Catatan :
Lowongan ini bersifat Gratis atau tanpa biaya
Palamar yang akan diproses oleh perusahaan tersebut adalah yang sudah sesuai dengan kriteria
Selalu waspada akan adanya penipuan, disini admin hanya share loker dari sumber terpercaya agar dapat membantu temen-temen dalam menemukan pekerjaan yang diinginkan. Risiko ditanggung masing-masing